Skip to main content
It looks like you're using Internet Explorer 11 or older. This website works best with modern browsers such as the latest versions of Chrome, Firefox, Safari, and Edge. If you continue with this browser, you may see unexpected results.
General Science Websites
BBC Science and Nature
CSIRO

CSIRO, the Commonwealth Scientific and Industrial Research Organisation, is Australia's national science agency

CSIRO scienceimage

"scienceimage is an image library specialising in science and nature images. It is presented by CSIRO, Australia's major science research organisation

The experiMENTALS

From ABC Science

Science and Engineering Encyclopedia

From Dirac Delta Consultants

Science Oxford Online

This website is our attempt to illustrate connections between different areas of science. It also tries to show the many connections that science has with everyday life

Sumanas

Animated tutorials in a variety of formats for many scientific disciplines.

The Virtual Microscope

The Virtual Microscope is a NASA-funded project that provides simulated scientific instrumentation for students and researchers worldwide as part of NASA's Virtual Laboratory initiative

The Visionlearning Library

Biology, Chemistry, Earth Science, General Science and Physics learning modules written by professional educators and scientists.
Funded by the US National Science Foundation

The Science Show - Youtube
Udemy

Some free courses on maths and science. You need to sign in with your email or Facebook
Online Encyclopedias and Databases
U: sasc P: library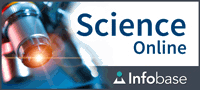 Expansive coverage of the full range of scientific and mathematical disciplines.
U: SASC P: library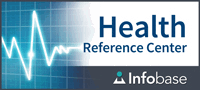 Current, comprehensive and trustworthy source of health information.
U: SASC P: library
A searchable online database with thousands of teacher-reviewed, approved and annotated web sites.
U: SASC P: library